Buoy rental
in the Bay of TOSSA DE MAR (Costa Brava)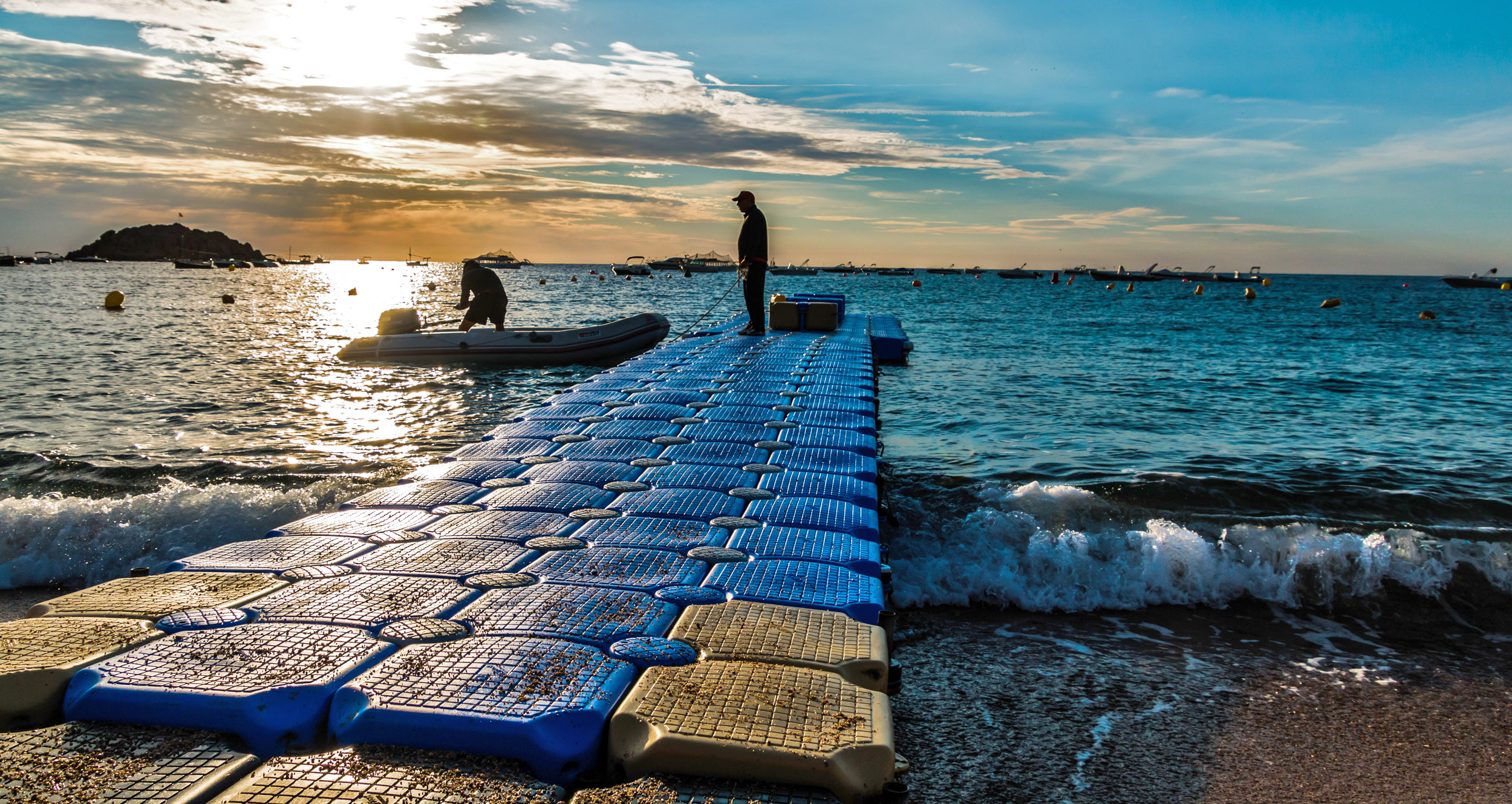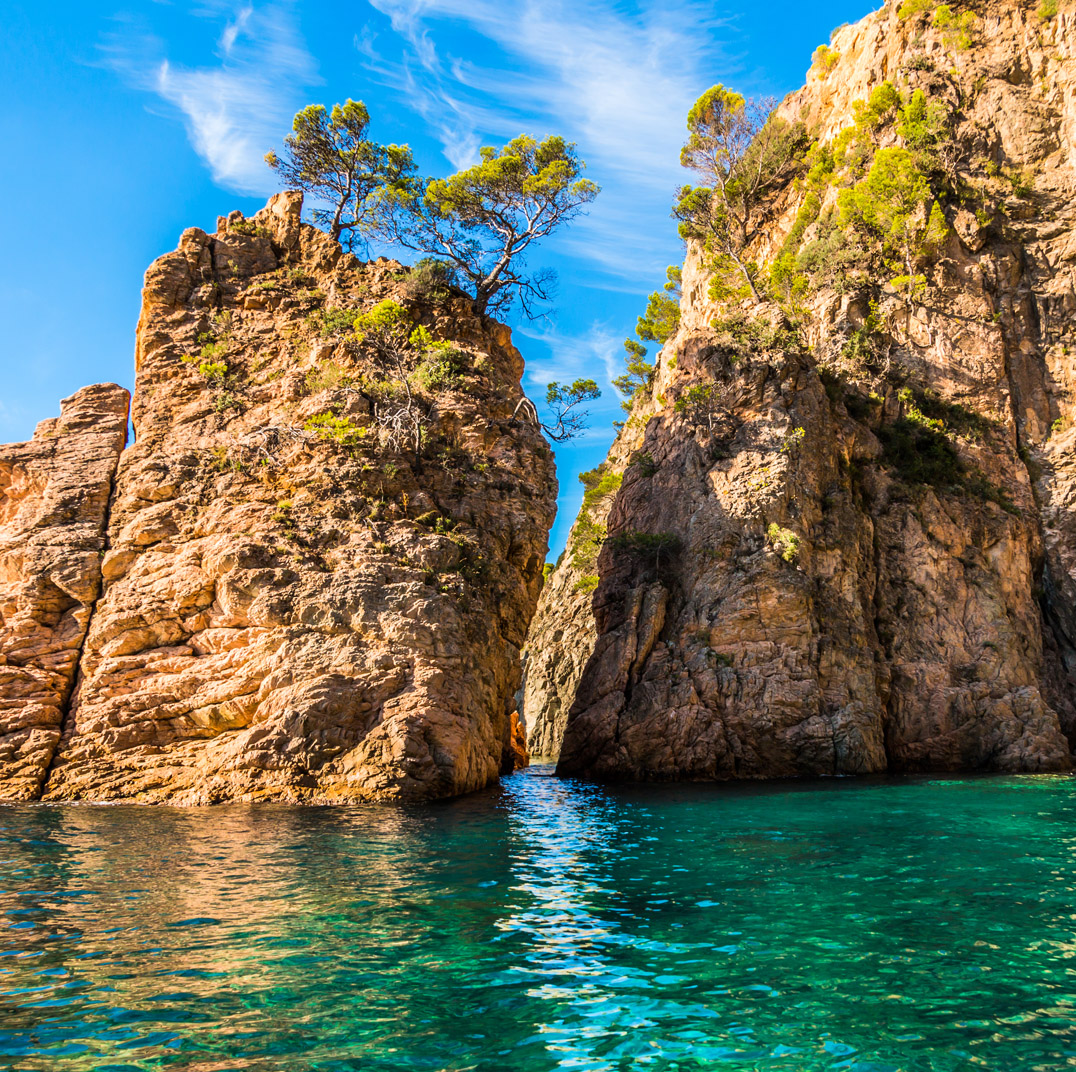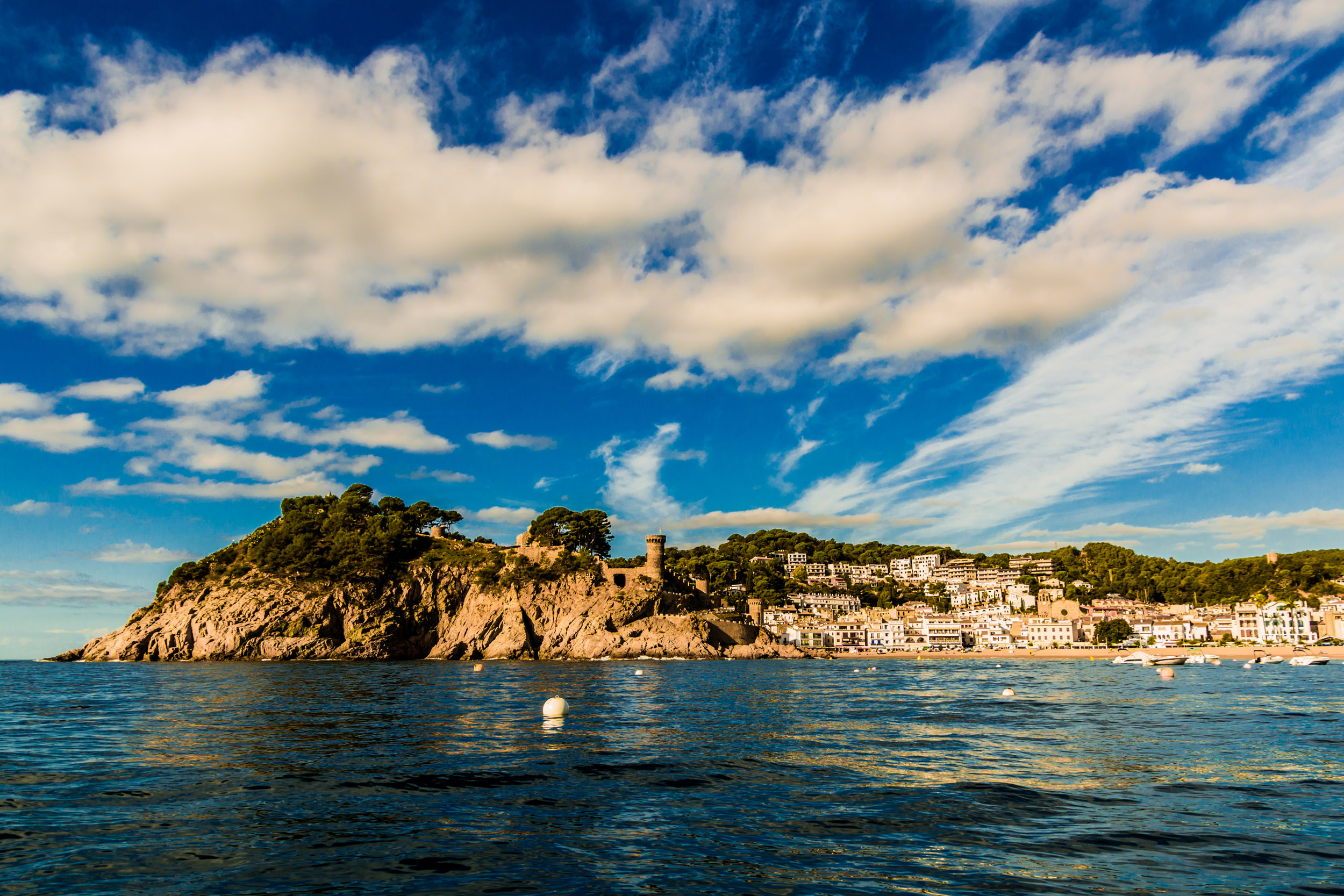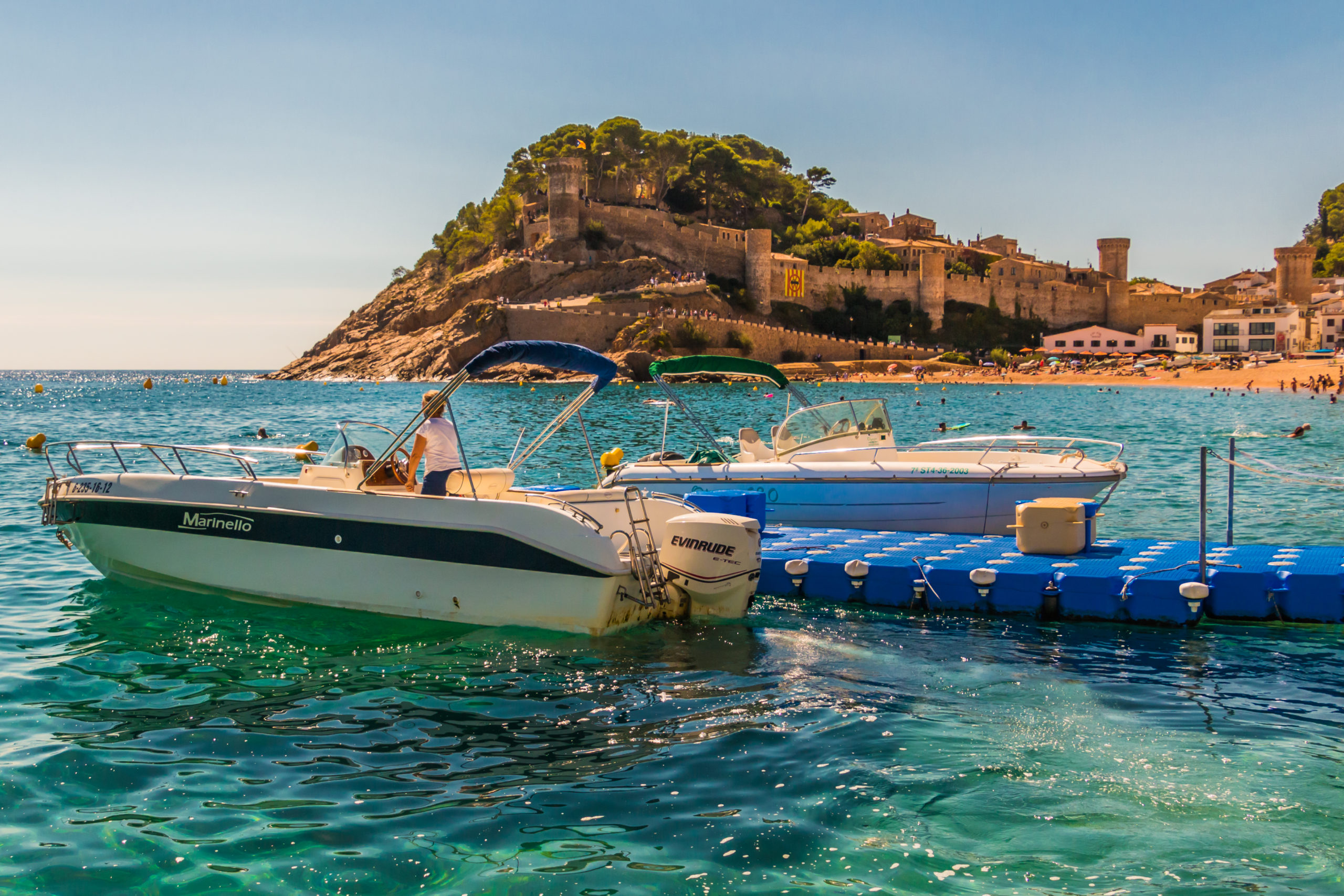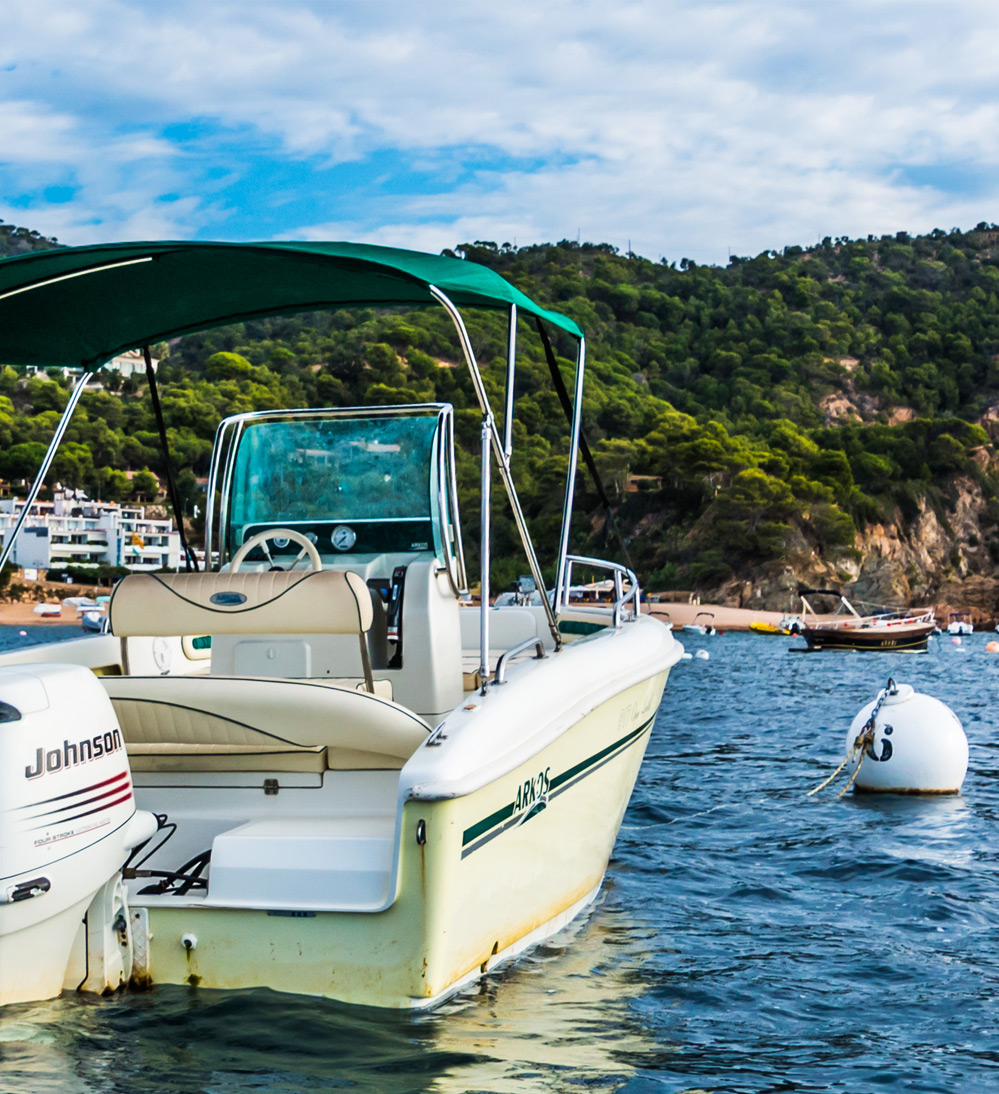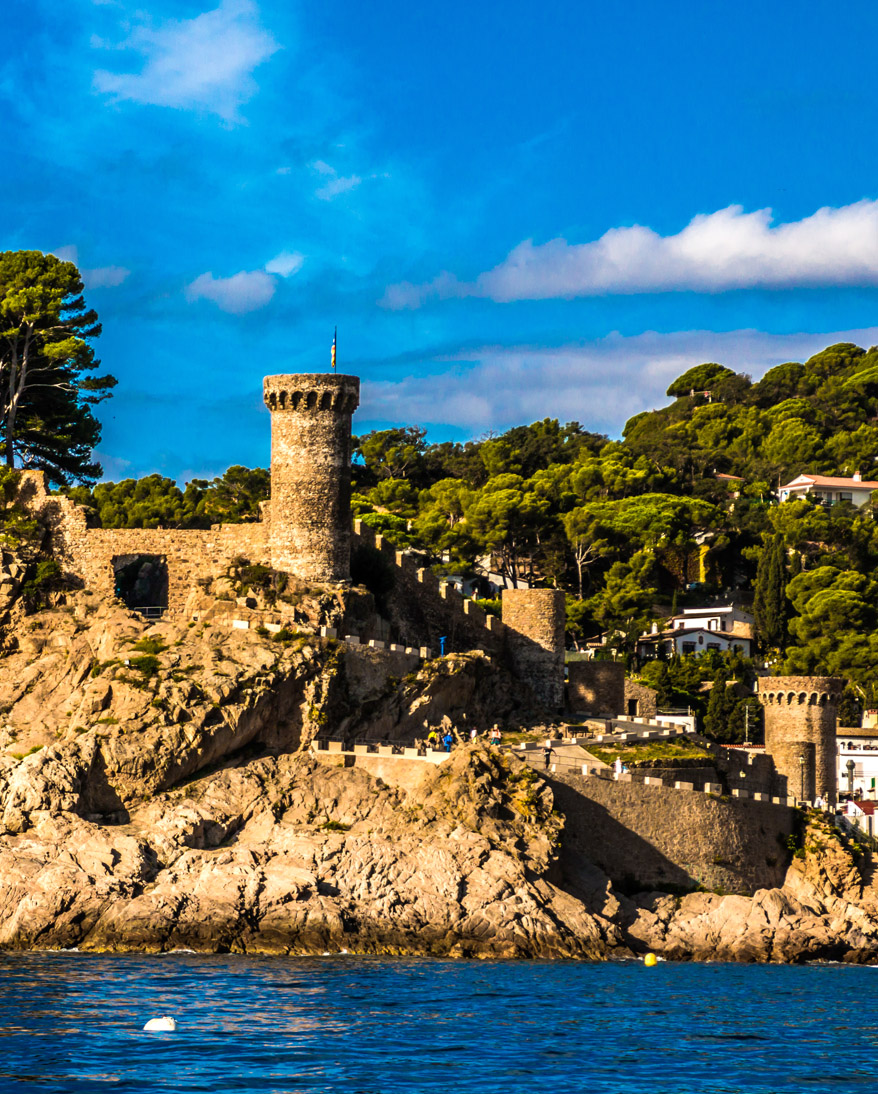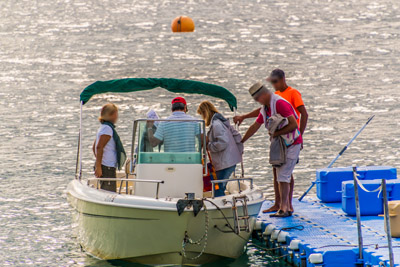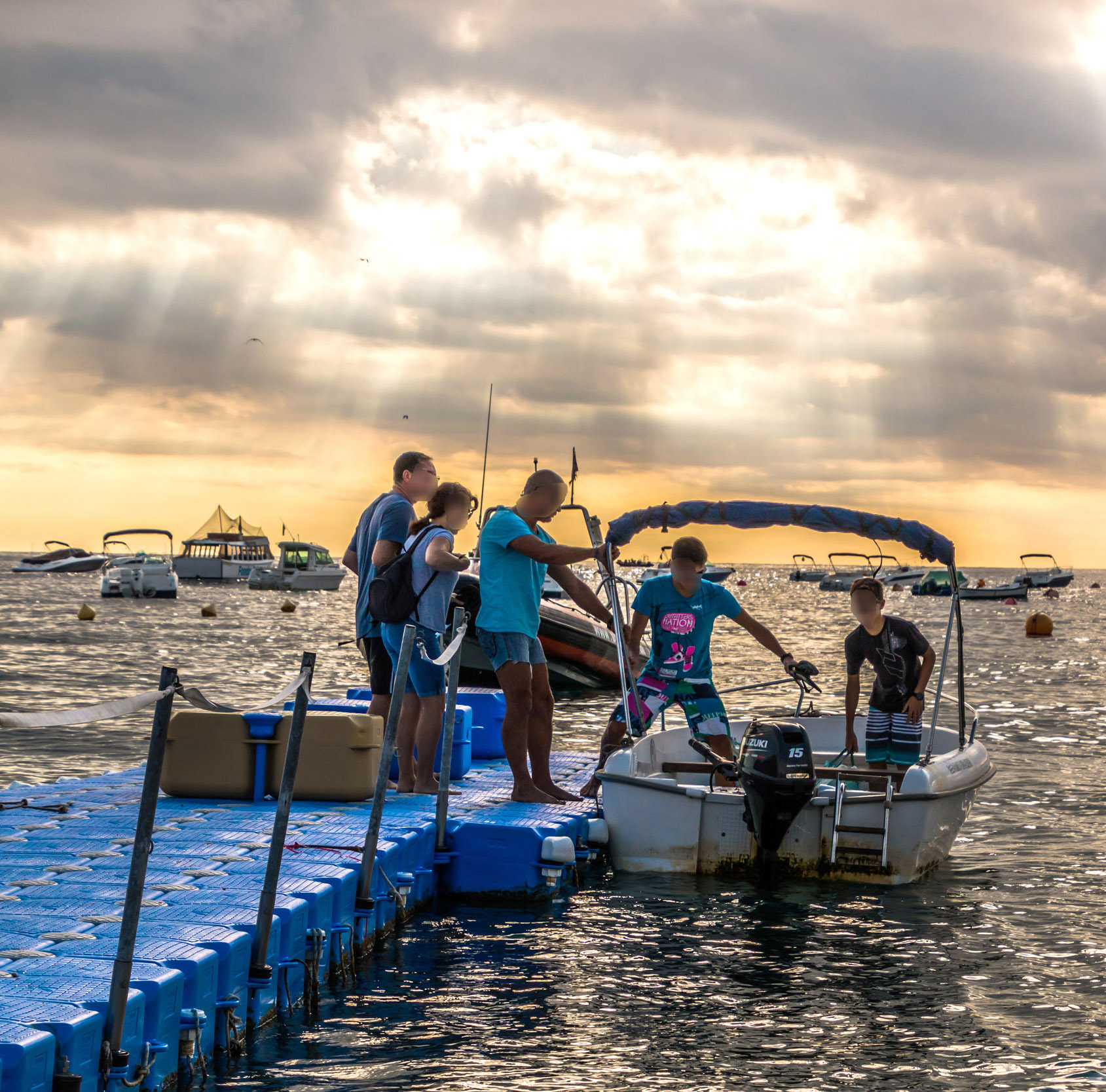 Since 1965
Rental of moorings in Tossa de Mar
Get your buoy mooring point in an old fishing village now converted into a well-known tourist destination on the Costa Brava.
Moor your boat at anchor in a safe and comfortable field of buoys that has an exclusive 35-meter pontoon that allows you to embark and disembark your boat more comfortably than if you did it in a port.
Take advantage of the Boat Service provided by 2 inflatable boats that can transport you and your family or friends to your boat if you wish.
Our buoy field is located on one of the 25 best beaches in the world (according to National Geographic) and is directly connected to a floating pontoon.
The coast of Tossa de Mar is made up of a succession of cliffs and viewpoints, surrounded by natural surroundings and vegetation that play with the sea.
Enjoy your boat in a unique environment, you can make a reservation at our buoy field and get to know every corner of our fantastic coves, you can also enjoy the fantastic cuisine offered by the town.
Your boat will spend the night anchored 5 minutes from the town center where you can access without using the car or having to park.
The jetty, which is a true extension of the large beach and a direct connection between the town and the sea, is located in the center of this beach, and there is no other buoy field on the entire Costa Brava with such easy access.
Enjoy a summer season extended to the maximum (May-October) and with a very extensive schedule of 9 am. at 7:00 p.m. "non-stop".
MOORINGS - BUOY
Multiple moorings adapted to your boat.
Seasonal (May-October) and daily mooring buoys.
FLOATING DOCK
Exclusive jetty in the middle of Platja Gran. 1 minute from the center of Tossa de Mar.
From 9 a.m. to 7 p.m.
BOAT SERVICE
We take you and pick you up from your boat.
From 9 a.m. to 7 p.m.
More than 50 years of experience
Do not hesitate to contact us!
OFFICE
Avda. Ferran Agulló, 30 Local 2
TOSSA DE MAR (Girona)